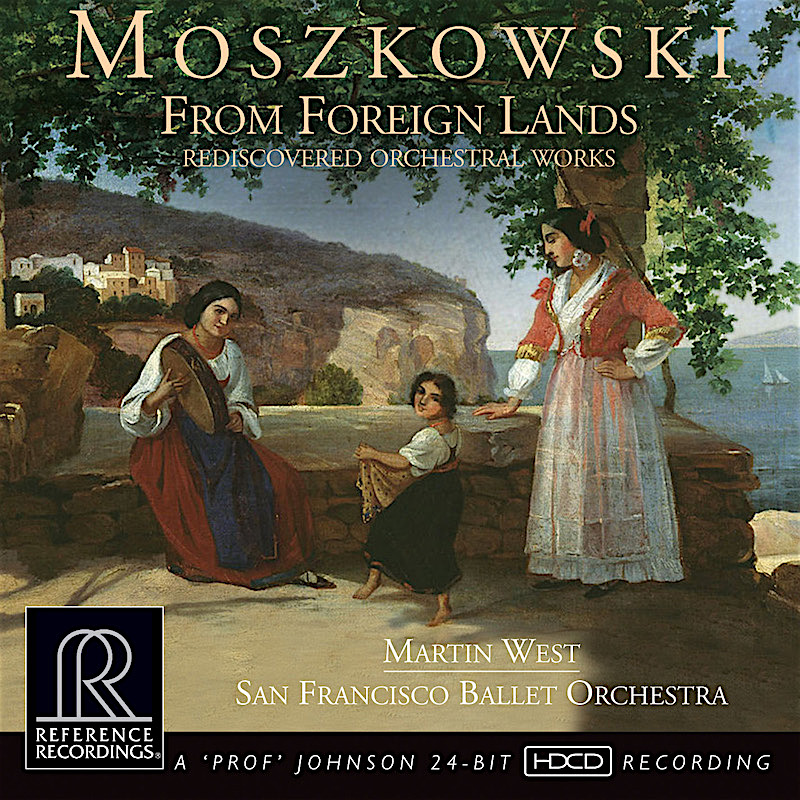 World Premiere Recording!
Click on the video below to hear an excerpt.
Now available for pre-order 
"Moritz Moszkowski (1854-1925) is most known for his scintillating piano compositions. He also composed an opera, a full-length ballet, three orchestral suites, a symphony (still in manuscript form), songs, concertos, and chamber music—almost all of which remain neglected or forgotten.
"San Francisco Ballet Orchestra music director and principal conductor, Martin West, approached Reference Recordings with the hope that there were enough orchestral works by Moritz Moszkowski to record a CD-length program. After identifying and locating numerous scores, this project of re-discovering the music of Moritz Moszkowski became a reality. Using From Foreign Lands as a starting point, we were able to assemble an intriguing program of, largely, first recordings of Moszkowski's most memorable and melodious orchestral compositions. This delightful program is the San Francisco Ballet Orchestra's fourth release with Reference Recordings and 2016 marks the 40th anniversary of the SF Ballet orchestra!"
— Reference Recordings
Review: ConcertoNet.com – "From Foreign Lands" Moritz Moszkowski with Reference Recordings (published September 1, 2016) – http://www.concertonet.com/scripts/cd.php?ID_cd=3825
Here's an interesting fact. This piece was recorded at Skywalker Sound on March 4, 2014. Coincidentally, this is the anniversary of Moszkowski's death on March 4, 1925.